Roger T. Ames' Speech at the 2020 International Confucian Studies Summer Institute Closing Ceremony
If we can no longer ignore China and its Confucian perspective, what in concrete terms does the Confucian tradition have to offer a changing world cultural order? As a living cultural tradition, the continuities between contemporary China and its earliest cultural roots are much more evident than that the more tenuous links between ancient Greece and the modern nation state of Greece, or between ancient Rome and what is now modern Italy, or between ancient Egypt and its contemporary presence.
2020-09-17 publish
126 Views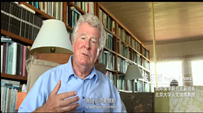 Roger T. Ames' Speech at the 2020 International Confucian Studies Summer Institute Opening Ceremony
Is the equation between modernization and Westernization that marginalizes Confucian culture both within and without China, humanity's best hope? Or, at our present juncture as we experience the sea change that is occurring in the economic and political order of the world, would we be better off inventorying and taking advantage of all of the cultural resources available, East as well as West?
2020-09-17 publish
113 Views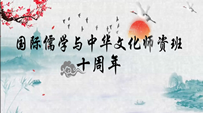 Teacher's Day Special | PKU Stories of Foreign Experts
September 10th is China's Teacher's Day. On this special occasion when we pay tribute to all the educators in our lives, we hope to share with you the stories of six Peking University foreign experts who have made valuable contributions to the University. Towards the end of 2018, the University established the "Peking University Friendship Award" to recognize and honor foreign experts who have achieved outstanding results in research and teaching, and have dedicated themselves to the promotion and development of Peking University.
2019-09-12 publish
436 Views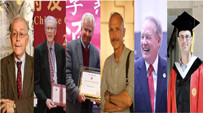 Lifetime achievement award for Chinese philosophy scholar
University of Hawaiʻi at Mānoa Professor Emeritus of Philosophy Roger T. Ames received the 2019 John Dewey Society (JDS) Outstanding Lifetime Achievement Award for his distinguished career as a scholar-practitioner, working and living in both the Deweyan and Confucian traditions.
2019-05-27 publish
426 Views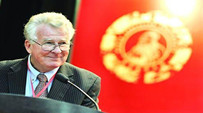 A foreign professor's life-time love of Chinese classics: Roger T. Ames - People's Daily Online
"Dear specialists, dear teachers and dear friends, hello everyone!" The tall foreign professor before us bows low to the audience, delivering his opening speech with a "Chinese flavor" expertly. It's obvious that he knows a lot about Chinese greetings. This man, evaluated by Chinese scholars as "gentle like spring wind with the feeling of a noble gentleman," who has translated traditional Chinese classics like "The Analects" and "The Art of War", and has been awarded the "Confucius Culture Prize" at the World Confucian Conference, is the renowned American sinologist Roger T. Ames.
2018-05-28 publish
849 Views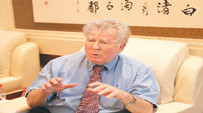 Nishan Confucian Studies Institute International Program for Teachers of Chinese Culture
In the first decade of the 21st century, as a rising China has begun to be a strong presence in the world's economic and political fields, what influence will this antique civilization exert on an emerging world culture? Anticipating the weight and measure of China's growing influence has become a serious academic concern.
2017-11-07 publish
1085 Views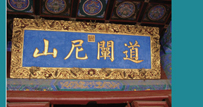 Translating China: some of the most important philosophical works of Chinese thinkers into English
China and Chinese culture—arguably the most antique and persistent cultural tradition in human history—is relatively unknown and often misunderstood outside of China.
2017-11-07 publish
839 Views
Roger T· Ames (Roger T.Ames)
Roger T. Ames was born in 1947 in Toronto, Canada. As a professor at the University of Hawaii, an advisor to Nishan Shengyuan Academy, Chairman of the World Association of Confucian Culture Studies and Vice Chairman of the International Confucian Association, he is an internationally famous expert in Sinology. He is a leading figure in Chinese & Western philosophy and is famous in China and abroad for his translation of books such as theAnalects of Confucius,Sun Tzu's Art of War,Huainan Tzu andTao Te Ching He was the Chief Editor toPhilosophy of the Occident and Orientas well as theInternational Chinese Book Reviewand the author ofConfucian Philosophical Thinking,Thinking from the Han: Self, Truth, and Transcendence in Chinese and Western Culture,Anticipating China: Thinking Through the Narratives of Chinese and Western Culture,the Art of Rulership: A Study into Chinese Political ThoughtandDemocracy if the Dead: Dewey, Confucius and the Hope for Democracy in China. Roger T. Ames once received the guidance of Liu Dianjue and became proficient in classical Chinese, then to one of the most outstanding modern scholars of Classical Studies. In 2013, he was awarded the "Confucius Culture Award" by the 6th World Confucian Congress. Then he won the second "Huilin Prize Award" in 2016.…
+ Learn more